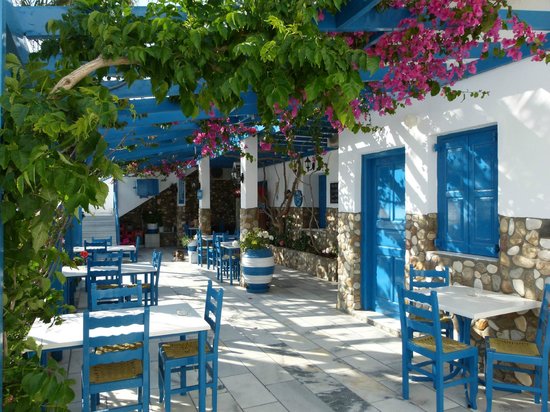 Enjoy traditional food recipes and homemade food in this small and lovely taverna. The family that runs Meltemi taverna is friendly and always willing to help.
You can find anything you like from traditional Greek recipes to fresh fish like gayros, sardines and more.
Enjoy your food and drinks in the lovely vernada with the view of the sea.