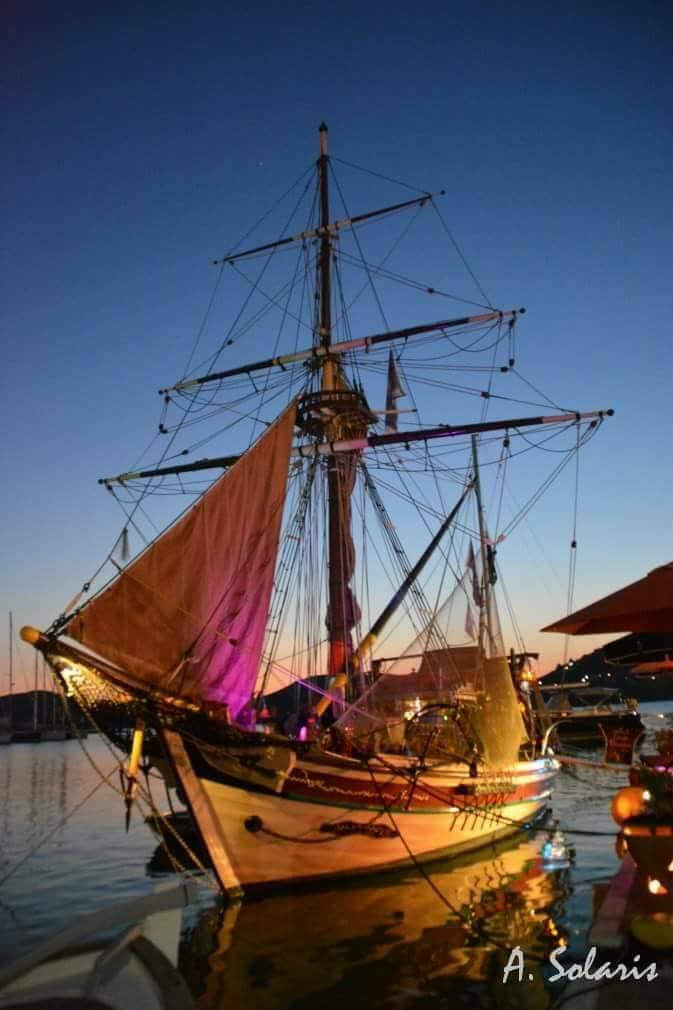 Want to begin your night out with something special and unique?
Head to The Pirate Boat – Cocktail Bar.
Offers a very good atmosphere with excellent music, great cocktails.
Enjoy your drinks at on-board with your friends and have fun.
The Pirate Boat Cocktail Bar is located at the port just behind the public bus station. Make sure you don't miss this unique boat the the perfect opportunity to enjoy a refreshing drink there.