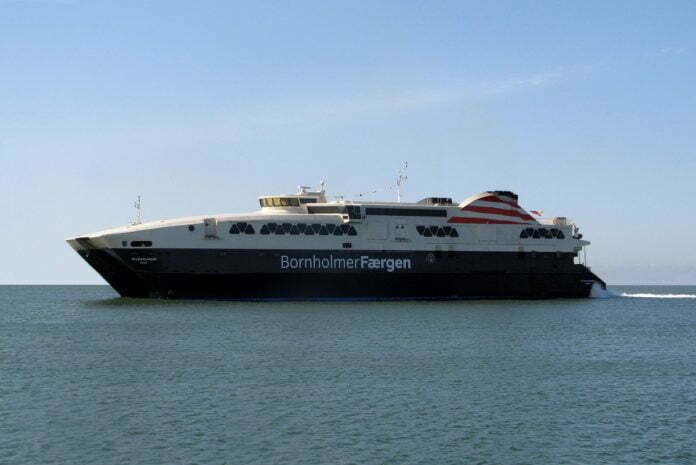 Greek ferry operator Seajets has added the "World Champion Jet" to its fleet, a passenger ship that has been included in the Guinness Book of World Records for its high speed.
The vessel was constructed in 2000 by Austal Ships in Perth, Australia, and until 2018 belonged to Danish company Lessors Borholmstrafikken. Formerly named HSC Villum Clausen, it recently arrived at the port of Piraeus to join the Seajets fleet.
"We feel happy and proud to welcome a 'world champion' to our fleet, as the new ship will contribute to the upgrade of Greek shipping and tourism, and will provide Greek and foreign travelers with the opportunity to travel with a unique, comfortable, luxury high-speed vessel," a Seajets representative told the Greek media.
The 88-meter long passenger ship includes two powerful General Electric LM 2500 gas turbines and can travel at a speed of up to 50 knots.
She can curry 1, 200 passengers onboard its 22,000 square meters of public spaces that include a platinum class area, a business lounge, a restaurant, a bridge deck bar, a playground, a reception and a shopping area.
With the "World Champion Jet", Easyjets' fleet currenlty counts 17 high-speed vessels and three passenger ferries, which serve a total of 29 ports with more than 250 itineraries from Piraeus, Rafina and Crete to the Cyclades islands.