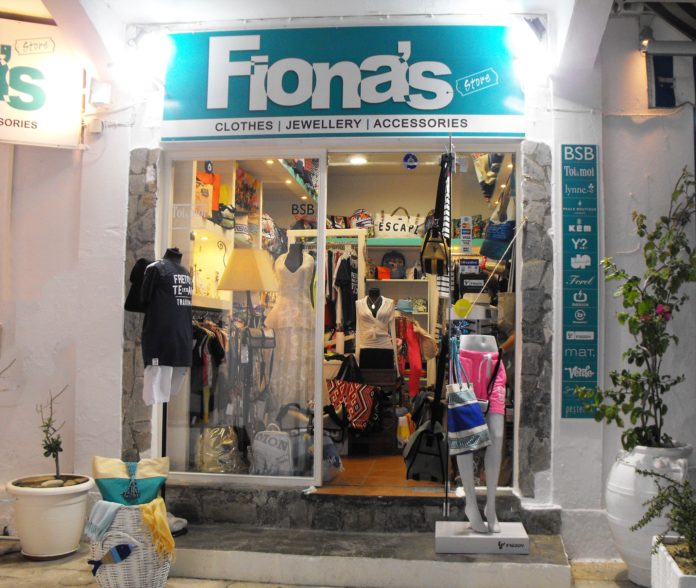 Fiona's Clothing has a large variety of one off pieces that you cannot find anywhere else.
With 2 stores one located at the lively Port and one at the heart of Ios village you definitely need to find time to go for a look.
At Fiona's apart from dresses and clothes you can also find beach accessories like bags and pestemels and Jewellery (925 silver) at very good prices.
You can also find a variety of BSB clothing and KEM bags.
There also is a discount store with some very good deals and up to 50% discount on selected items.
Fiona's at Port
Tel. +30 22860 91017
Fiona's at Village
Tel. +30 22860 91033

Fiona and her husband Kostas will always help you to choose the best items for yourself!