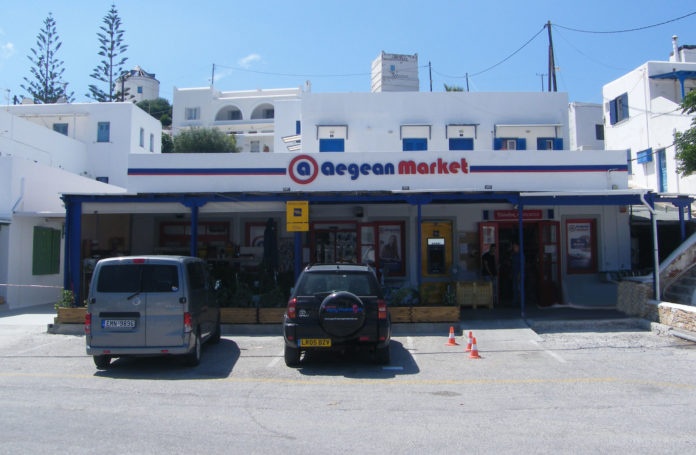 Aegean Market is the ideal Super Market for all your shopping from fruit and vegetables to a large variety of beers and spirits.
With 2 locations one at the port and one at the main road of Ios Village you cannot miss it.
Aegean market has fresh fruits and vegetables delivered to the island 2 times a week, at the Aegean in the port you will find a Deli counter for cold cuts and cheese as well as a butcher. Fresh milk, yoghurt, cereal, and loads of cookies and bisquits are ideal for your breakfast.
If you are coming to the island with a yacht or sailing boat, Aegean Market due to it's location is ideal for your supplies.
The staff is always helpful to help you with any inquiries you have.
Aegean Market – Port
Tel. +30 22860 91904
Aegean Market – Ios Village
Website: www.aegeanmarket.gr
e-mail: info@aegeanmarket.gr
Aegean Market Port Location
Aegean Market Village Location