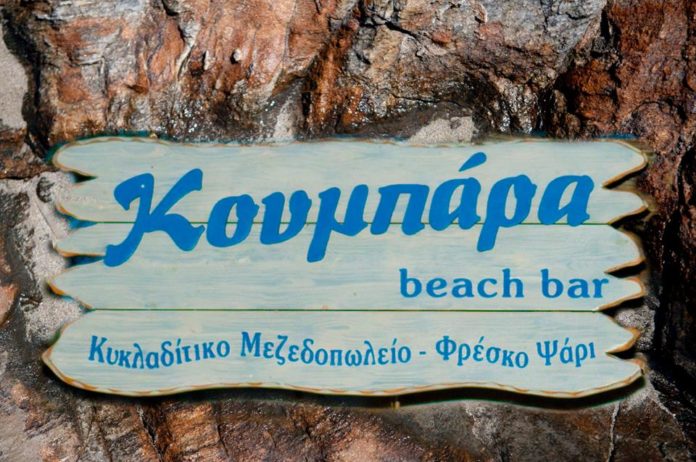 Koumbara is much more than a Cycladic seafood restaurant.
You will find it on the beachfront of the idyllic Koumbara bay, a traditional Cycladic building with a large terrace, which we turned into a friendly, elegant, cozy place where you can enjoy long warm summer days, beautiful sunsets as well as relaxing nights.
Do not miss, the fresh fish brought daily by our fishing boats only for our customers to taste either grilled or in our secret recipe of kakavia soup. Our delicius grilled octopus, sardines and juicy grilled crabes, fresh shellfish, steamed mussels with creative sauces, amazing shrimp spaghetti and lobster spaghetti are only some of our dishes that combine aromas of the sea and greek land.
Inspiring salads with fresh ingredients always served with extra virgin olive oil and fragrant Greek herbs along with a constantly changing menu of local appetizers.
To complete your meal we have a carefully selected wine list to choose from, while we are also offering and many traditional spirits such us tsipouro, raki, ouzo, and our excellent home-made wine.
Our aspiration is to ensure that we will welcome you as our guest, but you will leave as a friend!!

The ouzotherapy is our favorite as you get a big selection of lovely food and as the name says it tastes better with ouzo!