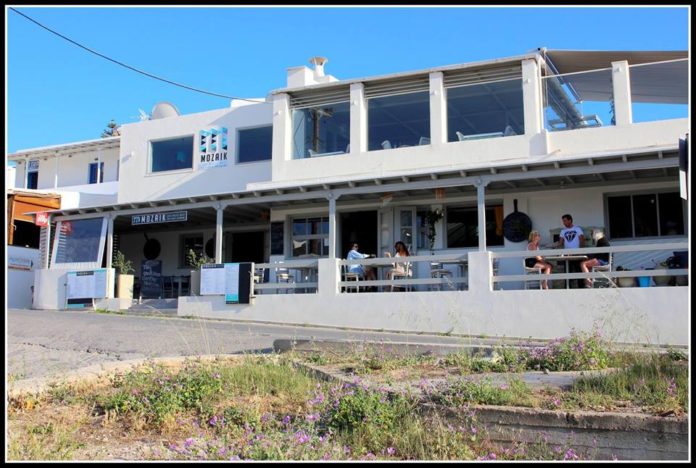 Mozaik restaurant is located in Ios village (Chora) next to Rollan supermarket.
Mozaik offers a choice of authentic Thai and Greek dishes, so it really is a place where East meets West!
There are 2 lounges – one on the ground floor and one on the 1st floor both offering a great view over the village, where you can enjoy your delicious food served by Ruth who is always on hand to offer advice on the many tasty choices on offer, and even combine it with a lovely cocktail made by the charismatic barman – George!
Open from 11:00 am for breakfast until late in the night.
Tel. +30 22860 91939
E-mail mozaikrestaurant@gmail.com

Sit on the 1st floor and enjoy a cocktail at sunset