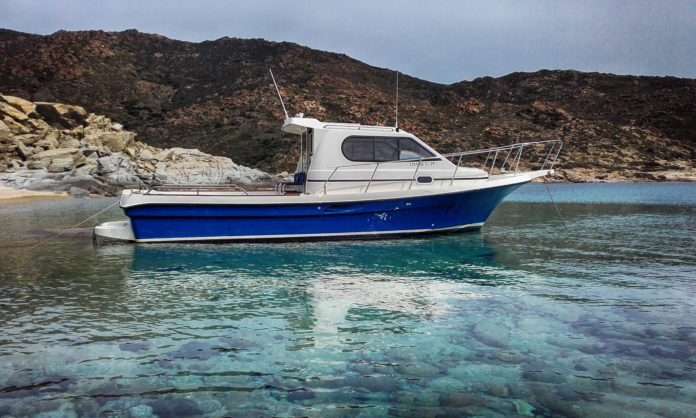 Stelios Boat offers you transfers from and to Ios Island to all the surrounding islands. Whether you want to enjoy a day trip to another island, or avoid overnighting in Santorini before or after a flight, Stelios Boat can offer you an alternative option.
Adhering to all the approved safety standards, and with years of experience, Andonis the Captain with his 9 metre speedboat can carry 10 people safely, reliably and quickly anywhere you want to go.
Tel. +30 6973784900
E-mail escapeios@yahoo.com

Antonis the captain is very helpful and nice for everything you need!