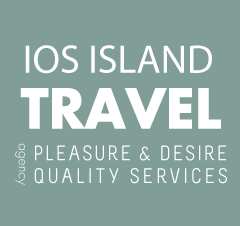 As a Greek Incoming travel Agent we keep high standards offering an excellent variety of itineraries at cost effective prices assisting you in organizing the best possible desired travel plan for Travelers that want to visit the Greek islands. All services we provide are selected carefully, accredited by Greek public authorities and inspected from our executive members.
Our Greek Travel Agent Advisors will ensure Personal attention to each Traveler independently from the beginning of the trip and maintain any additional options even the last minute.
One of our privileges is to be flexible enough and give solutions in any kind of service the Traveler might be interested in. Our Representatives all over Greece can ensure that all services are granted like you've planned with personal care and attention to detail.
At Ios Travel Services you can get information about Ios Island, rent a car, get information regarding other islands and you can also book and buy your ferry tickets to all destinations.
Tel. +30 22860 92300
e-mail: info@iostravelservices.com
Websites : www.iostravelservices.com