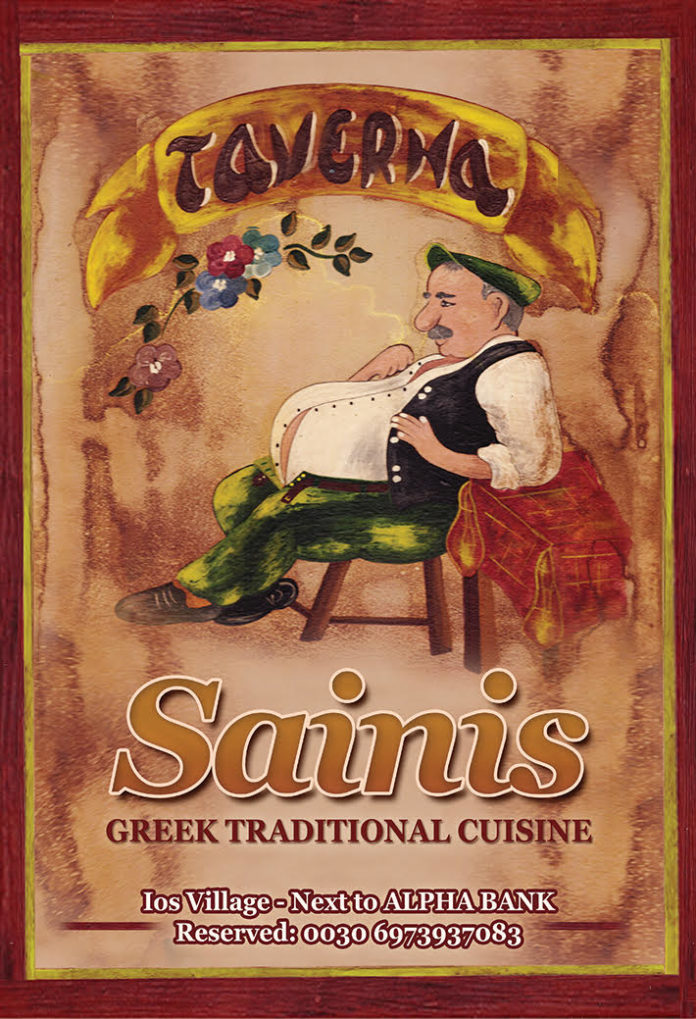 In a very traditional and nice environment you can find Christos – Sainis as is his nickname, cooking for you everyday fresh food from Greece.
With excellent Meze / Tapas you can be sure that you will be satisfied to all your needs.
You can have from Courgette croquettes to an amazing lobster spaghetti accompanied by excellent Rakomelo or wine.
We especially like that you get Rakomelo the minute you sit down to your table.
Don't forget to call for reservations